My Team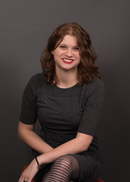 Taylor Nicole Bair
Chief Operations Officer
Office 503-223-7335

As Charlene's Chief Operations Officer, Taylor runs her office and facilitates all service requests for new and current clients.  Technically minded, she is the yin to Charlene's creative yang.  Opposites in personality, they share the same vision to serve and inspire a community that is in control of their financial future and can dream bigger.
Formerly the Member Services Assistant to the Rental Housing Alliance of Oregon, Taylor is very astute in the world of rental income property and her knowledge compliments Charlene's experience as a Portland landlord.
Taylor graduated in 2015 from Concordia University with a Bachelor of Arts Degree in Psychology. Taylor is very active outside of work; playing cello, piano, continually learning sign language, and spending time outdoors with her horses and Great Dane, Bair.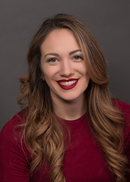 Rachel Murillo
Associate Financial Representative
Office 503-223-7335

Rachel Murillo joined Northwestern Mutual January 2017.  She joined Charlene's team as an Associate Financial Represented by December 2017.  Similar in style and process, Rachel meets with Charlene's current client base and assists with new client acquisition and plan implementation.  
Having studied Psychology and Counseling at Oregon State University, Rachel is the third addition to the Charlene's team with an educational background in the art and science of behavioral coaching around money.  She knows that computers crunch the numbers but financial planning is a people business.
Rachel was drawn to a career of financial services to empower people (primarily women) to take ownership of their lives and to dream bigger.  She was born and raised in Portland and as a true Oregonian, enjoys the outdoors and activites including snowboarding, dirt biking, volleyball and playing with her Pomeranian, Abner.